COVID-19 Information
CLICK HERE for HOME LEARNING INFORMATION 2 August Release
CLICK HERE for HOME LEARNING INFORMATION 1
CLICK HERE to see the TERM 2 CLASS LETTER INTRODUCTIONS & NEWS from each of the Form Teachers
CLICK HERE on HOW TO BLOCK YOUR CHILD FROM BAD SITES ON THE INTERNET
CLICK HERE for FREE TO AIR HOME LEARNING and TE REO EDUCATIONAL LEARNING
25/8/20 Back to school on Monday 31st August update
15/8/20 Kia Ora Koutou,
As you know on Friday evening Prime Minister Jacinda Ardern notified New Zealand that we will continue to operate at Alert Level 3 until midnight Wednesday 26 August. This means ONLY students of Essential Workers may attend school until Wednesday 26 August. I felt that together we had beaten the virus back into submission for the past 100 days and life had largely returned to 'normal'. Realistically, however, we had been warned this was likely to be a temporary state, and alas this change of status has come to pass. The chances of maintaining COVID free status in a world where it continues to run rampant were always slim.
If you are an Essential Worker and your child needs to be at school registration for attendance at Alert Level 3 is necessary. Your child's form teacher will be following up with you over the rest of the weekend after this email has been sent to confirm attendance or not. If your child needs to come to school they will be asking where you work and what essential service this is.
We have been preparing for this scenario for the past five days and once we know the numbers we will be able to create the various bubbles and develop a roster of supervision for the students of Essential Workers. The work these students will be doing at school will be the same online work that all their classmates are doing with their form teacher from home. School starts at 9am and ends at 3pm during Level 3, so please do not drop your child off any earlier than 8.50am. They are to come straight to the hall, where the roll is taken each day and are expected to attend every day, not one day, then stop, back again etc. At the end of the day, you need to collect them from the main, front pedestrian gate at 3pm. Please note there is no Breakfast Club or Tuck Shop so a homemade lunch from home is needed.
The majority of students whose whanau are not Essential Workers' will continue their distance learning programme remotely from home with their form teacher working online with google hangouts/ zoom meetings etc or hard copy learning packs as distributed on Friday. The form teacher will give directions to your child about the expectations and times they meet, but generally speaking, it will be a number of times during the day, but definitely, a start first thing every morning at around 9am. If you have any specific questions around the programme please contact your child's form teacher and/or Whanau Leader. If you do not know your child's Whanau Leader just ask them as they most certainly know! As always we want to help and support your child and your whanau so just ask, and form teachers will be in regular touch every single day anyway via text, phone call or email.
Please be aware that under Level 3, our office is not open for face to face visits. You can contact the office staff by calling or emailing Lee or Karen (Ph: 2668268/ EMAIL: lee@manurewaint.school.nz or karens@manurewaint.school.nz) who are working 8.30 am – 3.30 pm. The leadership team will be at school every day and are available for anything you may need as well, so just call or email.
Obviously the events we had planned over the next few weeks are now cancelled or postponed. This includes Marae stays, Boys Night Out and Girls Night In and all sporting and cultural practises or games. We will look at how we make these up once we are all back at school under Alert Level 2.
I will communicate with you as soon as we know more details about when Alert Level 3 is likely to end (we are told we will know this information next Friday 21st August), and what happens after that. If down to Level 2 school resumes for everybody, at the earliest Thursday 27th August, although it could well be the following week starting Monday 31st August. Hopefully, we will not need to stay at Alert Level 3 or worse, go up to Alert Level 4! Hence the importance for all of us to follow the rules!
Thank you for your support of our school and staff, and your care for those in our school community during this time. Kia Kaha everybody!
Iain Taylor
Principal
14/8/20 August Learning Pack release.
11/8/20 Kia ora Whanau,
You will all have heard by now that Auckland is being put on Level 3 effective noon Wednesday 12th August. This means only children of essential workers can attend school. Please do not send your child to school on Wednesday 12th at all, unless you are classified as an essential worker or if you really have no other choice. At this stage, this level remains in force until Friday 14th August midnight, so no school for the rest of this week.
Form teachers will keep in touch with you just like we did before, with more information coming out by Friday. At this stage enjoy your child's company and don't worry about school work other than reading and multiplication tables practice etc. If Alert Level 3 continues after this weekend then online learning and other forums will begin again. If you do not have a digital device this will be arranged after the weekend should we continue in lockdown. We will be in touch again soon.
The overriding principle for Alert Level 3 is to stay at home, other than for essential personal movement and going to work. Please keep your children at home and follow all advice previously received about handwashing and physical distancing.
9/6/20 Kia ora Manurewa Intermediate Community!
I am sure you were as pleased as we were to hear the Prime Minister's announcement about moving to Alert Level 1. For us, there will be no major changes because in our school grounds we have been basically business as usual. Our school has been and continues to be safe to attend, including any staff and children who are considered more vulnerable to COVID. We have a good cleaning routine in place, people who are sick are staying at home and we continue to encourage good hygiene practices. We also encourage you to continue with the same practices at home as I am sure you have been.
What is changing is we can now look forward to inter-school and community sport, cultural events and performances and to welcoming all of our school community on-site for these activities. Things like marae stays in Term 3, our Mid Year Social and 'Whanau Meet and Greet' on Wednesday 1st of July in Week 12 are good examples of this. Life at Manurewa Intermediate is back to normal so make sure your tamariki are at school, on time, in the correct uniform as Mr Taylor says - ALL THE TIME!!
We, therefore, look forward to seeing you ALL very soon!
Ngā mihi
27/5/20: Please click on this link for our Attendance Expectations
11/5/20 UPDATE: Please click on this link for our Level 2 Update
8/5/20 UPDATE: Kia ora whanau and caregivers, You will have seen or heard about the Prime Ministers announcement on Thursday 7th May about what Level 2 will look like. We are currently preparing for Level 2 as a school. We are waiting to hear about when Level 3 will be finishing which will be announced on Monday 11th May before we tell you what Level 2 will look like at Manurewa Intermediate.
21/4/20 UPDATE: Please click on this link for our Level 3 Update
12/4/20 UPDATE: Please click on this blue link for our Term 2 Curriculum Letter update. Click on the above link in red for home learning advice and read our 3 reminders for today below:
1) Just a reminder to make sure you are not victimised online while at home: Make sure you do not give private information to people you do not know. Hackers are trying to get personal details from students to hack into bank accounts on your computer and phones through your wireless.
Here is an example below: You might receive some email say from the principal but it is not from Iain. Example: Principal (textxtx@gmail.com) When you receive an email. It will not have an email address. You will only see: email from Principal.
2) Your teacher might be using google meet and hangouts from Wednesday onward. Make sure you are logged in to your account and no other google accounts are logged in at the time of using this. This video call between you and your class will have a link that will be sent out by your teacher.
3) See the latest on cyber child exploitation and how to deal with it at the bottom of this page.
24/3/20 UPDATE: The Ministry of Education has clarified the Term 1 holidays will begin on Monday 30th March to Tuesday 14th April. Therefore the official start of Term 2 is Wednesday 15th April. However, there will still be one week of the four-week minimum isolation. This means the earliest students will be allowed back on site will be Thursday 23rd April, unless of course the isolation period is extended.
We will keep you informed on Facebook and our website as we find out more closer to the end of the four week period.
Some home learning will be available on the website but the majority will be sent straight to students' Google accounts. This will begin being sent out at the official start of Term 2 - Wednesday 15th April. For now, this time away from school is our school holiday term break; with term time starting, albeit not on-site, on Wednesday 15th April. This is why school work will be provided from then only.
23/3/20 UPDATE: Due to the Monday 23rd March government announcement around COVID-19 Manurewa Intermediate is closed from Tuesday 24th March for the next four weeks minimum.
However, children are able to come to school on Tuesday 24th and Wednesday 25th March if caregivers are part of the essential service workforce as laid out in the government list e.g. healthcare workers.
Over the next two days, our website will provide you with the details around our home learning options. This will be online by the end of Wednesday 25th March. Links to this will also be on our Facebook page. Please stay up to date as possible by keeping an eye on our website and Facebook page.
The school is open between 10am and 2pm on Tuesday 24th and Wednesday 25th of March for you to come and collect a small food parcel if required, while stocks last.
Support for Auckland communities during COVID-19 Link - Click Here
Here is a list of FOODBANKS in Auckland Whanau:
AGENCY

SUBURBS SERVICED

ADDRESS/CONTACT INFO

The Otara Kai Village

Otara/Papatoetoe – require proof of ID

In front of Jetts Gym Otara Town Centre

Otara Food Bank – re-opens 19 Aug

Otara/Papatoetoe

As above – register on Otara Health Charitable Trust on https://tinyurl.com/y5ny7vdx

Above link activated from 19 Aug

Flatbush Salvation Army

Otara/Manukau

09 – 3797615 or email flatbushcorps.plant@salvationarmy.org.nz

St Vincent de Paul Society

Otahuhu

47 Station Rd contact first 09 2704088 or 0800680090 or email

Otahuhu Salvation Army

Otahuhu

09 2765793 or 09 3797615 or 0800530000 or email Otahuhu.corps@salvationarmy.org.nz

South Auckland Christian Foodbank

Otara/Manukau/Papatoetoe

Contact Ian on 0508 242643 or 0274771092 or ian@sacfb.org.nz

MUMA

Mangere/Otara/Otahuhu/Papatoetoe/Manukau/Manurewa

Call 0800 686232 between 9am and 2pm Mon – Fri. Located at Nga Whare Waatea Marae – must have photo ID

Budgeting & Family Support Services

Mangere/Otara/Tuakau

Call 09 2752266 or 0221875510 – leave a message on lines. Open 9am – 4pm Mon – Fri. Unable to call back mobile numbers.

Manukau Salvation Army

Manukau and surrounding suburbs

Call 09 262 2332 or 09 3797615 or 0800 530000

Rawiri Community House

Prefer food be picked up from address 1 Rata Vine Drive Wiri - first in first served

Call 09 2638202 or liz@rawiri.org

Manurewa Marae

No walk ins

Call first 09 6400821 or access Manurewa Marae facebook page

United We Stand – Rewa waka of caring

2 McCannelly St – Old Auto one shop next to Dominos

Open 8.30am to late – drop ins ok.

The Fono – Pasifika only

Across Auckland region

Call 021956633 or 0800366648 or email socialservices@thefono.org

Papakura Salvation Army

Papakura/Pukekohe

Call 09 2996791 or 09 3797615

Papakura Marae

Papakura

Call 09 2972036 – leave msg and you will be called back for a screening

Pukekohe Salvation Army

Pukekohe

Call 09 2385641 or 09 3797615

Franklin Support Services

Franklin/Tuakau/Onewhero/Port Waikato/Mercer

Call 09 2386233 or email admin@familysupport.org.nz

Waiuku Family Support Network

Waiuku

Call 09 2359099 or email admin@waiukufamilysupport.co.nz

Whare Oranga Ooraeroa Marae

Port Waikato

Text 022 5279800
Support Services available:
• 211 Helpline (0800 211 211) – for help finding, and direct transfer to, community-based health and social support services in your area.
• Find your Local Women's Refuge by calling 0800 743 843 (0800 REFUGE) to be linked up with an advocate in your area.
• Victim Support – call 0800 842 846. 24-hour service for all victims of serious crime.
• Victim Information Line/Victim Centre – call 0800 650 654 or email victimscentre@justice.govt.nz.
• Shine domestic abuse services – free call 0508 744 633 (9am to 11pm) if you're experiencing domestic abuse, or want to know how to help someone else.
• Family violence information line – call 0800 456 450 to find out about local services or how to help someone near you.
• Elder Abuse Helpline – call 0800 32 668 65 (0800 EA NOT OK) - a 24-hour service answered by registered nurses who can connect to local elder abuse specialist providers.
• Tu Wahine Trust – call 09 838 8700 for kaupapa Māori counselling, therapy and support for survivors of sexual harm (mahi tukino) and violence within whānau.
• Shakti New Zealand – call 0800 742 584 for culturally competent support services for women, children and families of Asian, African and Middle Eastern origin who have experienced domestic violence.
• Safe to Talk – sexual harm helpline. Call 0800 044 334, text 4334 or email support@safetotalk.nz.
• Rape Crisis Centres – call 0800 88 3300 for contact details of your local centre. Provides support for survivors of sexual abuse, their families, friends and whānau.
• Male Survivors Aotearoa New Zealand – call 0800 044 344. Offers one-to-one, peer and support groups for male survivors of sexual abuse and their significant others.
• Tu Wahine Trust – call 09 838 8700 for kaupapa Māori counselling, therapy and support for survivors of sexual harm (mahi tukino) and violence within whānau.
• ACC Sensitive Claims Unit – call 0800 735 566 for access to services related to sexual abuse or sexual assault.
• Hey Bro helpline – call 0800 HeyBro (0800 439 276). 24/7 help for men who feel they're going to harm a loved one or whānau member.
• Korowai Tumanoko – text or call 022 474 7044 for a kaupapa Māori service for those with concerning or harmful sexual behaviour.
• Stop – support for concerning or harmful sexual behaviour.
• Need to Talk? 1737 – free call or text 1737 any time for support from a trained counsellor.
• Youthline – call 0800 376 633, free text 234 or email talk@youthline.co.nz.
• Kidsline – call 0800 54 37 54 (0800 kidsline) for young people up to 18 years of age (24-hour service).
• Skylight– call 0800 299 100 helping children, young people and their families and whānau through tough times of change, loss, trauma and grief.
• Oranga Tamariki – call 0508 325 459 (0508 FAMILY) or email contact@ot.govt.nz for concerns about children and young people.
Increase in Child Exploitation Material and Online Child Sexual Abuse during Lockdown
Overseas law enforcement have indicated a dramatic increase of the amount of online child exploitation and child sexual abuse during the lockdown period. Due to New Zealand being at level 4 with most Kiwis being confined to their homes everyone will have an increased online presence including children. Many Kiwis are also working from home while level 4 is in place and may not feel they have as much time as normal to monitor their children's internet use. Unfortunately, online offenders are also at home with an increased online presence.
To get ahead of the overseas trend and prevent sexual predation, sexting, cyber bulling and other types of cyber crime occurring please refer to the link and information provided by Netsafe:
https://www.netsafe.org.nz/online-safety-for-parents/
https://www.netsafe.org.nz/the-best-online-safety-tips-for-lockdown/
While the internet is a great place for learning and education and during this time a great tool for delivering distance education there are some dangers and things that parents and caregivers should remember to be aware of to try and prevent children and young persons from becoming victims and exploited online. Discuss internet safety with children of all ages and agree with them on what they can do online including sites to visit and appropriate behaviours
· Review and approve games and apps before they are downloaded
· Review privacy settings of sites and applications
· Check your children's profiles and what they are posing online and be aware that anything that is posted online with be permanently on the internet
· Take the time to understand what sites they are visiting and who they are talking with and check in regularly
· Some social media sites have age restrictions to join, check these before letting your child use them or join
· Monitor your child's use of the internet and consider having them use it in an open, common area of the house
· Make sure your children know to report any activity they don't feel comfortable with to you straight away.
Remember if your children were going out you would go with them or depending on their age check where they are going. If your children are online you should be with them or check what sites they are visiting.
If you think your child or a child in your care is the victim of online exploitation or abuse, please do not hesitate to report it. If we all work together to make sure children are safe online, we can make the internet a great tool for people of all ages.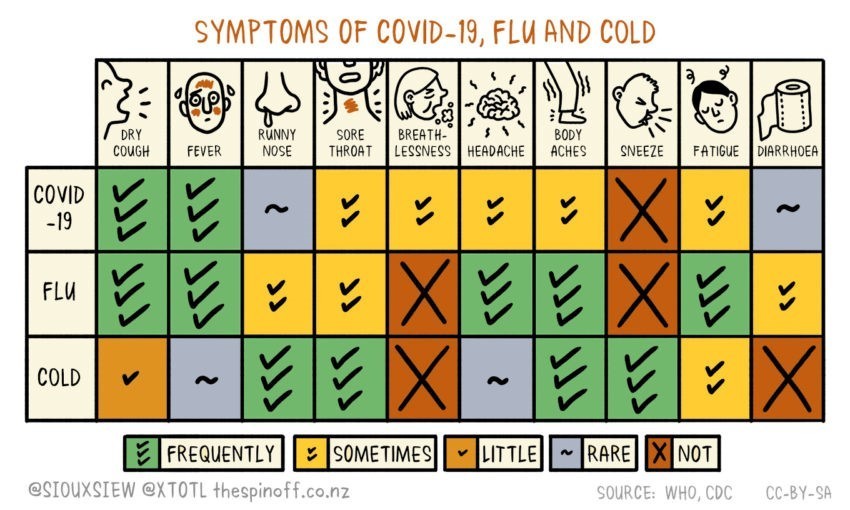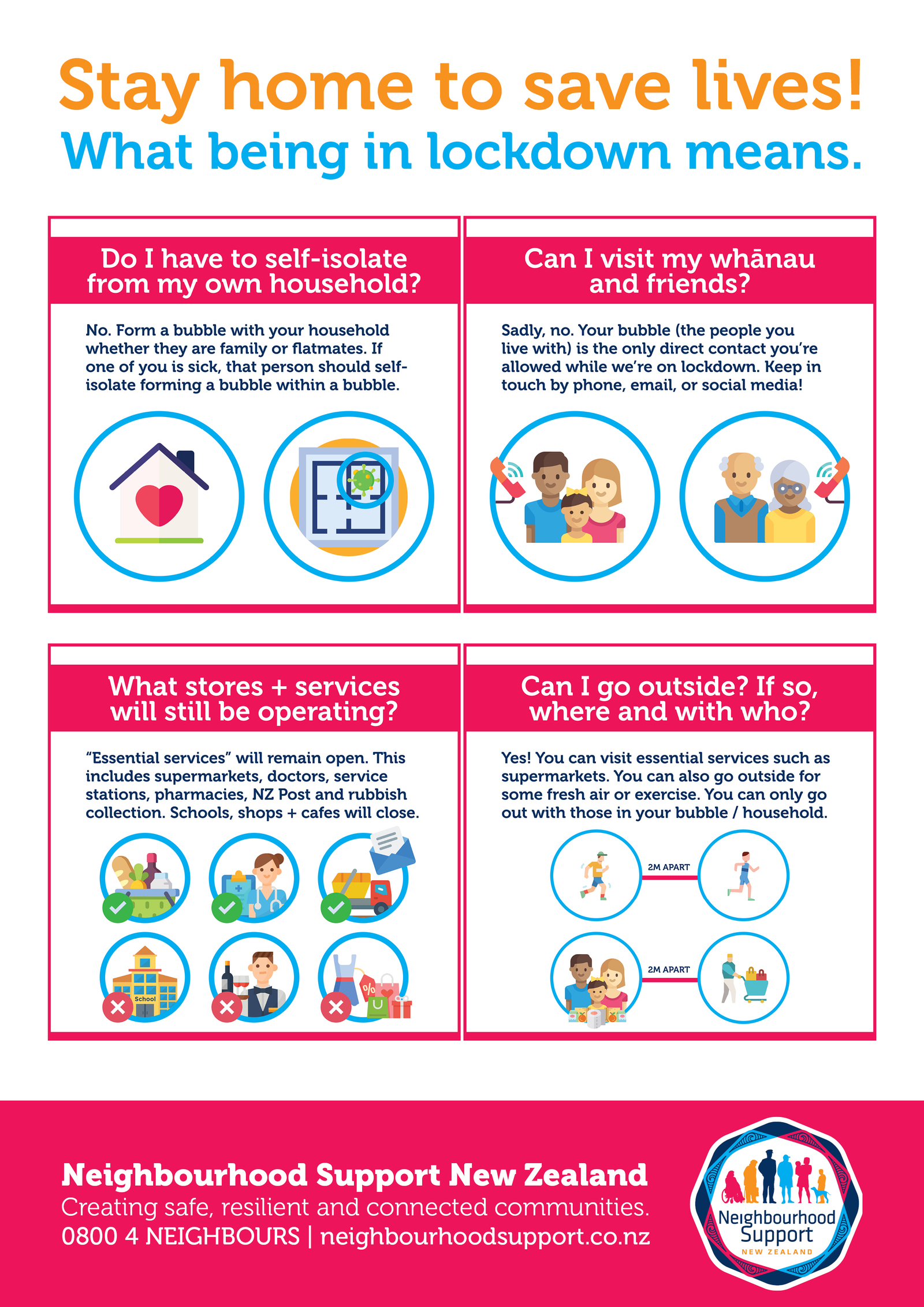 Stay off Instagram and phones children!
Keep safe and be kind - look after your whanau!
Look after Rewa and New Zealand.